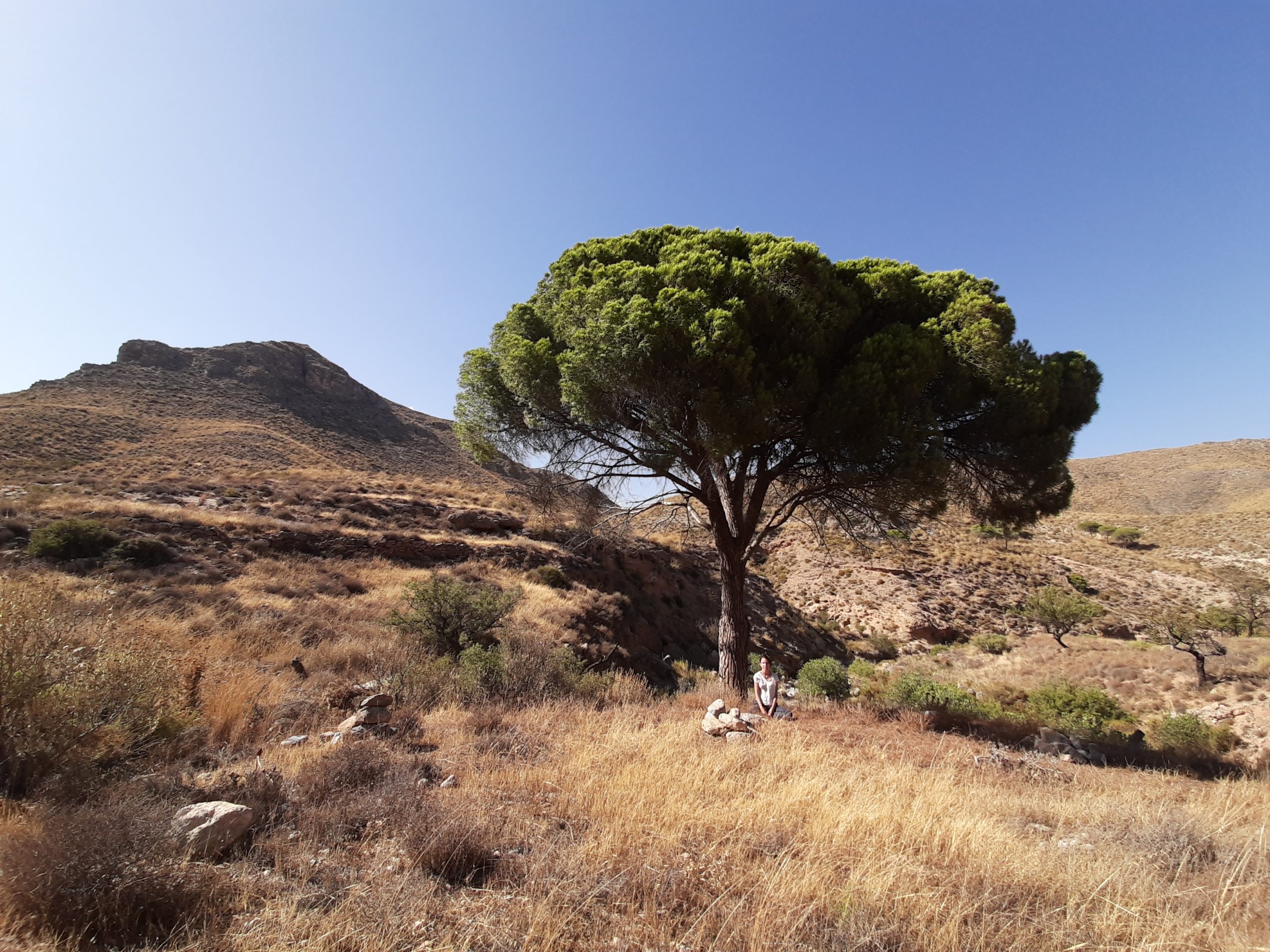 OUR VISION FOR ALMERIA
Our dream is to turn this land, which we affectionately call Paradise, into a refuge for long-term dedicated meditators to come to practice on a purely donation basis, with access to personalised, profound, and liberating meditation guidance.
Sadly, as climate changes, this beautiful land is fast desertifying, as is much of the land in Southern Spain. We believe that as practitioners we have a responsibility to live in harmony with the natural environment, and where possible to have an actively positive impact. We would love to re-wild this semi-desert, building biodiversity through water-retention landscaping and other permaculture techniques.
We believe that immersion in nature helps to balance the mind, and in turn as our minds come into balance we are better equipped to skillfully engage with our natural surroundings. We would love for this reciprocity between people and place to serve as an example for the region of a sustainable and deeply fulfilling way of life.
If you would like to help us make this dream come true, please consider supporting us.