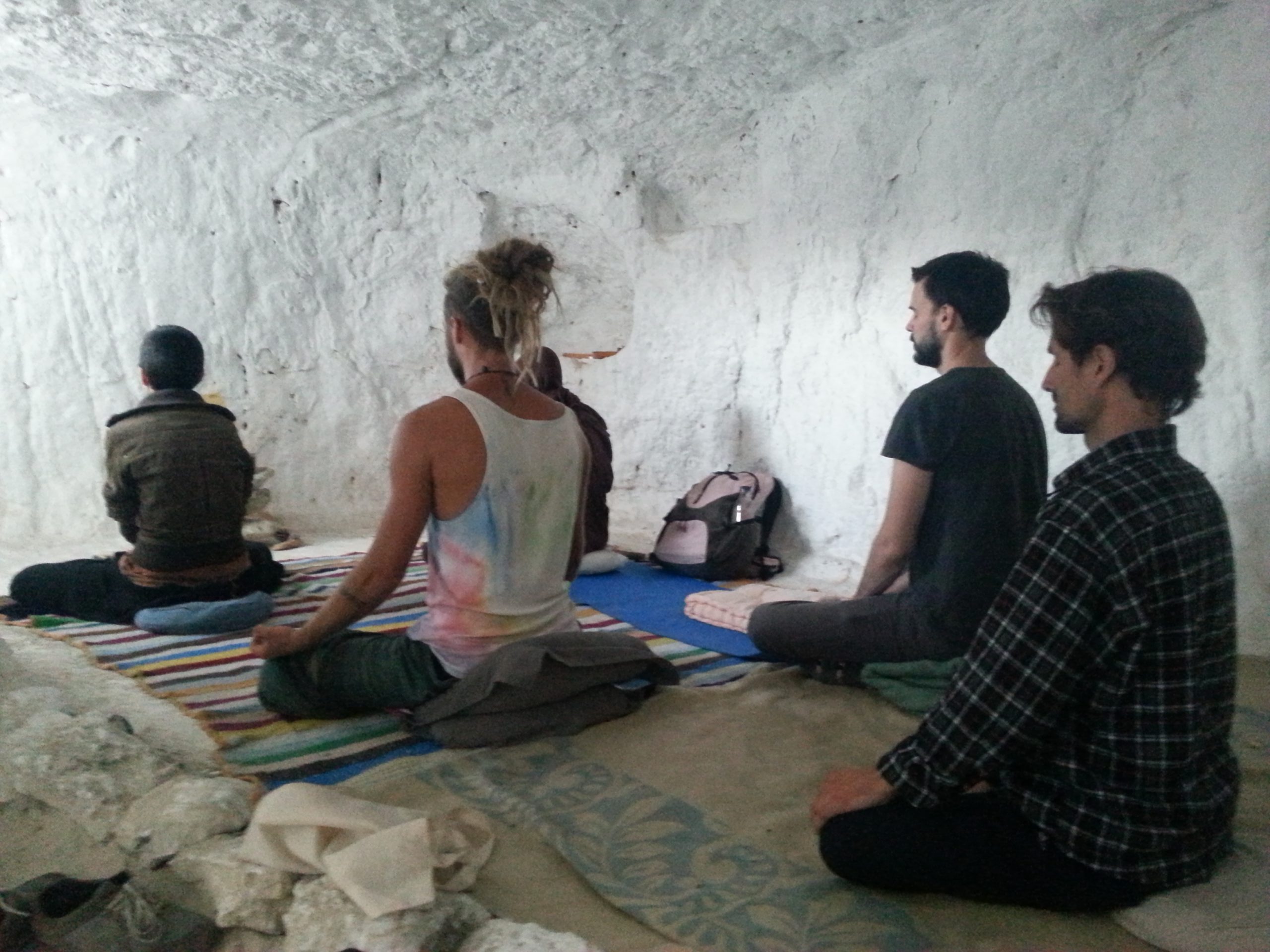 Join the
Sandiṭṭhika Meditation Community
living in simplicity · growing in wisdom
Join Us
There are lots of ways that you can get involved in our growing community. Take a look at some of the options below, and if you would like to join us in a different way then be in touch.
Come and meditate at the caves
Unfortunately, the caves are closed for the time being. We hope to re-open them soon.
Become an ambassador
Do you believe in our core values? Would you like to help spread the word about what we are doing among your local community?
We rely on our team of ambassadors not only to embody our core values in their own Dhamma practice, but also to spread the good work of our community far and wide. In practice this could mean letting your local community know about our retreats, events, and fundraising campaigns; organising your own local events in line with our core values; or joining our discussion groups about how to encourage our core values to thrive in modern-day meditation culture.
We like to maintain close connections with all of our ambassadors. As an ambassador, we will invite you to quarterly online meetups, and welcome your feedback on how we can improve our community to better serve dedicated meditations worldwide.
If you would like to become an ambassador please be in touch.
Join our new moon gatherings (coming soon)
If you would like to join the community, but don't have the time to come out to Spain, then consider joining our monthly online new moon gatherings. These gatherings offer us an opportunity to come together and deepen our connections with one another through shared meditation practice and discussion. Each month we will choose a different topic for discussion, drawing on the teachings of the Buddha, as well as other spiritual traditions, and our own experience. We will also meditate together, and explore ways that we can take our practice back out into our daily lives and the world around us.
Join our team of volunteers
There are many ways in which you can support us with your time and skills both here in Spain, and remotely. Here are some ideas, and if you have any other skills you would like to offer then just let us know.
Fundraisers and grant writers
Do you have good writing skills? Do you have experience with writing grant applications? Would you like to organise a fundraising event? Do you have any other creative fundraising ideas? We would love for you to offer your time and skills by joining our team of fundraisers.
Permaculture design and eco-building
Do you have skills in permaculture design or ecobuilding? Would you like to help us create a fully integrated, sustainable, beautiful space for long-term deep meditation? Join us up in the Granada hills as we create a Dhamma paradise together.
Legal and accounting
Are you familiar with Spanish accounting practices? Do you have the legal skills to help us grow our organisation? If so then why not support us with these indispensable administrative gifts?
Social media and web manager
Do you love social media? Would you like to keep our friends up to date with our latest news? Why not offer your time and skills as our social media and web manager?
Something else?
Is there some other way that you would like to get involved in our community? We are open to your suggestions. Please get in touch to let us know your ideas.