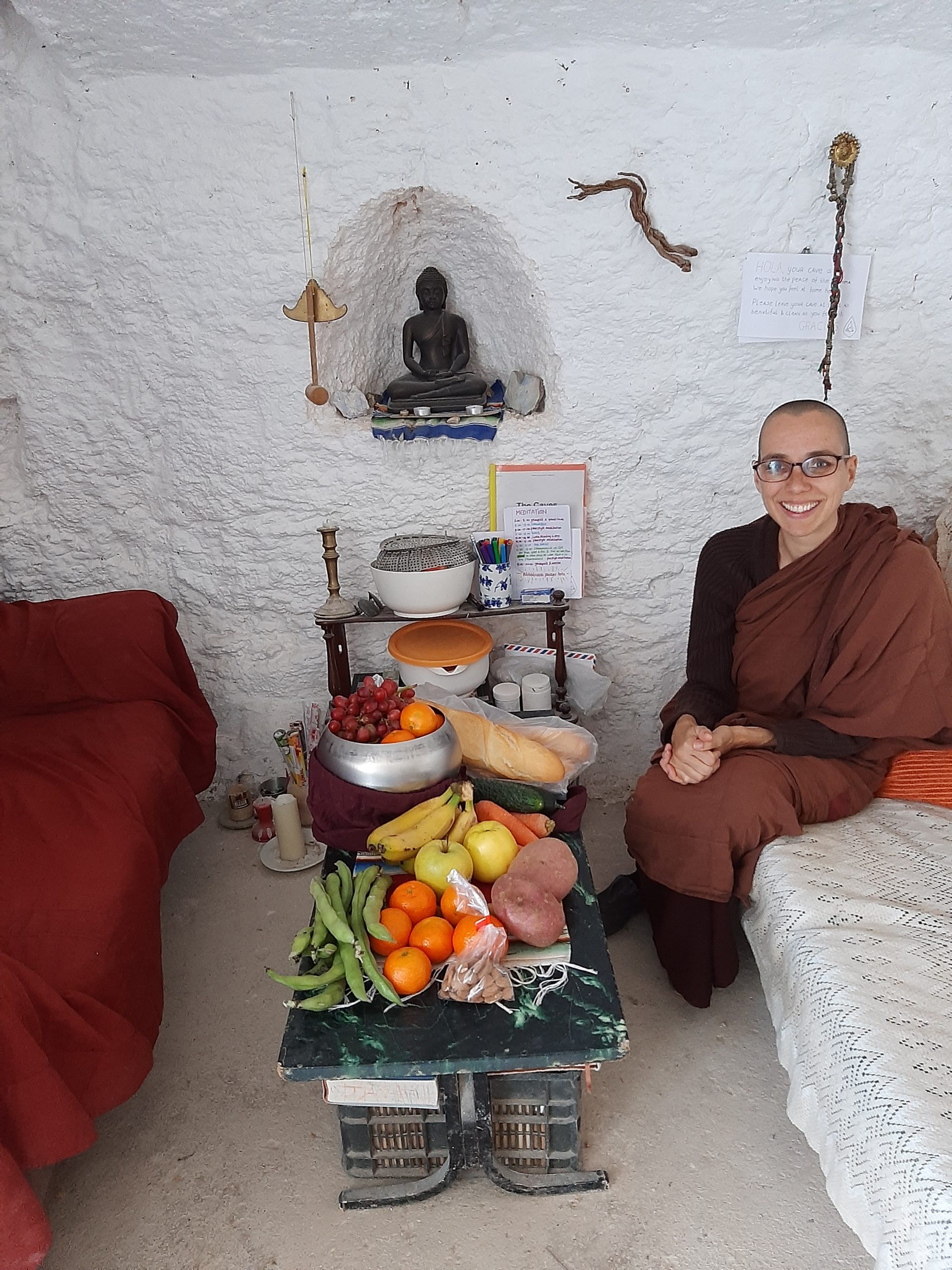 We welcome you to support us
in whichever way feels right to you
A priceless service
We believe the Dhamma to be priceless, of incomparable value. As such, we refuse to charge a price for it. Instead we run our community purely by your voluntary donations, offering you all the opportunity and the responsibility to support us in whichever way feels right to you.
Our culture of living purely from your offerings is in keeping with the tradition established by the Buddha – a tradition that has been passed on by faithful custodians of the Dhamma for over 2500 years.
Running our community in this way not only allows us to offer our services free from financial discrimination, but also invites us all into a way of growing together based on qualities such as generosity, love, trust, renunciation, gratitude, and wisdom. We invite you to join us wholeheartedly in this culture.
We suggest that you contribute to the community in whichever way you feel best reflects your value for what we do. Your giving should be a source of joy, and we suggest you make an offering that leaves you feeling peaceful and happy.
Offer money
At the moment any money offered will be used primarily for buying land and developing our community in Granada, though we may also use your donations for other costs associated with running the community such as food, building materials, and other basic needs.
Thank you so much for your wish to support our project. All donations go directly to making a difference for our cause. If you have any questions please contact us.
If you wish to make a direct bank transfer to the Sandiṭṭhika bank account, please use the credentials below:
Name: Asociación Budista Sanditthika Almeria
IBAN: ES10 0081 7460 6600 0374 7778
SWIFT: BSABESBB
Offer stuff
There will be many opportunities to offer us things once we have purchased our land.
Offer your time and skills
There are many ways in which you can support us with your time and skills both here in Spain, and remotely. Here are some ideas, and if you have any other skills you would like to offer then just let us know.
Become an Ambassador
Do you feel passionate about our values and vision? Can you inspire others to feel passionate about it too? We will reach out to our ambassadors to help spread the word about what we are doing and what we need.
Fundraisers and grant writers
Do you have good writing skills? Do you have experience with writing grant applications? Would you like to organise a fundraising event? Do you have any other creative fundraising ideas? We would love for you to offer your time and skills by joining our team of fundraisers.
Permaculture design and eco-building
Do you have skills in permaculture design or ecobuilding? Would you like to help us create a fully integrated, sustainable, beautiful space for long-term deep meditation? Join us up in the Granada hills as we create a Dhamma paradise together.
Legal and accounting
Are you familiar with Spanish accounting practices? Do you have the legal skills to help us grow our organisation? If so then why not support us with these indispensable administrative gifts?
Social media and web manager
Do you love social media? Would you like to keep our friends up to date with our latest news? Why not offer your time and skills as our social media and web manager?
Offer something else
If there is another way in which you would like to support our community, or something else that you would like to offer then please just be in touch.